Ian Brett's team helps buyers imagine what your Vancouver Special
could look like so that your home will sell faster and for more money!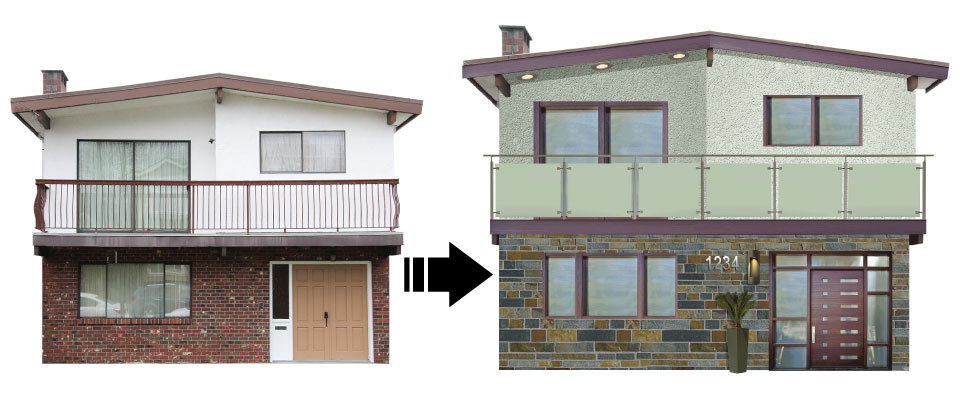 Original
Re-Design
Follow these easy steps to get started.

PLUS
Ian's creative team will create a video of your home and a custom homesellers website, feature sheet, signage, online ads, and more.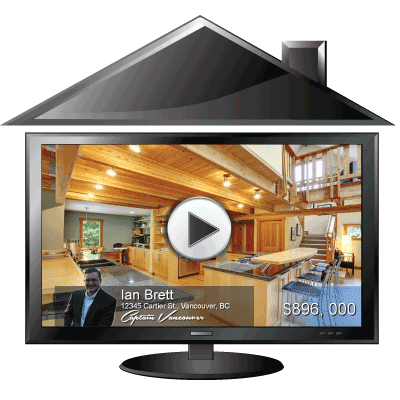 PLUS
Ian will give you cash back when the home sells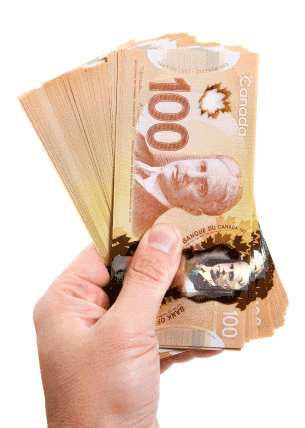 How do you know if you live in a Vancouver Special?


The "Vancouver Special" is a house style unique to Vancouver and its suburbs. These were built for the same floor plan, in mass quantities, from roughly 1965 to 1985.

Vancouver Specials are known for their wide, boxy style, shallow wrought-iron upper balconies, two-storys and no-basement. They are characterized by their extremely typical "box-like" structure, low-pitched roofs, balconies across the front of the house. Brick or stone finishes on the ground-floor are characteristic of the ground level facades, with stucco on the 2nd or 3rd floors. Vancouver Specials have similar floor plans with the main living quarters on the upper floor and secondary bedrooms on the bottom, making them ideal for secondary suites ("mortgage helpers"). The goal was to provide ample, affordable, easy-to-build square footage for young families and new waves of immigrants settling largely in the eastern and southern corners of Vancouver, and beyond to the growing suburbs.

From a builder's point of view, this was a very sturdy yet low-cost design, with lots of possibilities for renovations and customization.

If you know the Vancouver Special, and there are hundreds still providing roofs over heads around the region, you will know, too, that for many years, it was the black sheep of our housing stock, a mass market abode that was mocked and maligned for its simplicity, low-pitched roofs, unchanging floor plans, brick and stucco exteriors and utter lack of character, not to mention a footprint that favoured indoor living space over outdoor green space on the average building lot.

The Vancouver Special, though, has undergone something of a renaissance of late, as another generation of young families and working couples looks for affordable housing, and as clever architects and mid-century modernists reimagine new ways to repurpose and tart up the Special's clean lines and airy openness.

Today, possession of a vintage Vancouver Special is becoming a source of pride, especially if it's one that has been renovated to modern standards, with sleek cedar siding, extra powder rooms and expanded outdoor decks. Stories abound about its growing popularity, and the awards that rehabbed Specials have won.

Give me call. Our creative design team can help you imagine the possiblities.